Yesterday I came to work, it was not possible to login to my work pc, it was locked before. So, I restarted the work pc and then I got the following screen.
Failed to execute /init (error -2)
Kernel panic - not syncing: No working init found. Try passing init= option to kernel. See Linux Documentation/admin-guide/init.rst for guidance.
CPU: 7 PID: 1 Comm: swapper/0 Not tainted 4.10.1-1ARCH #1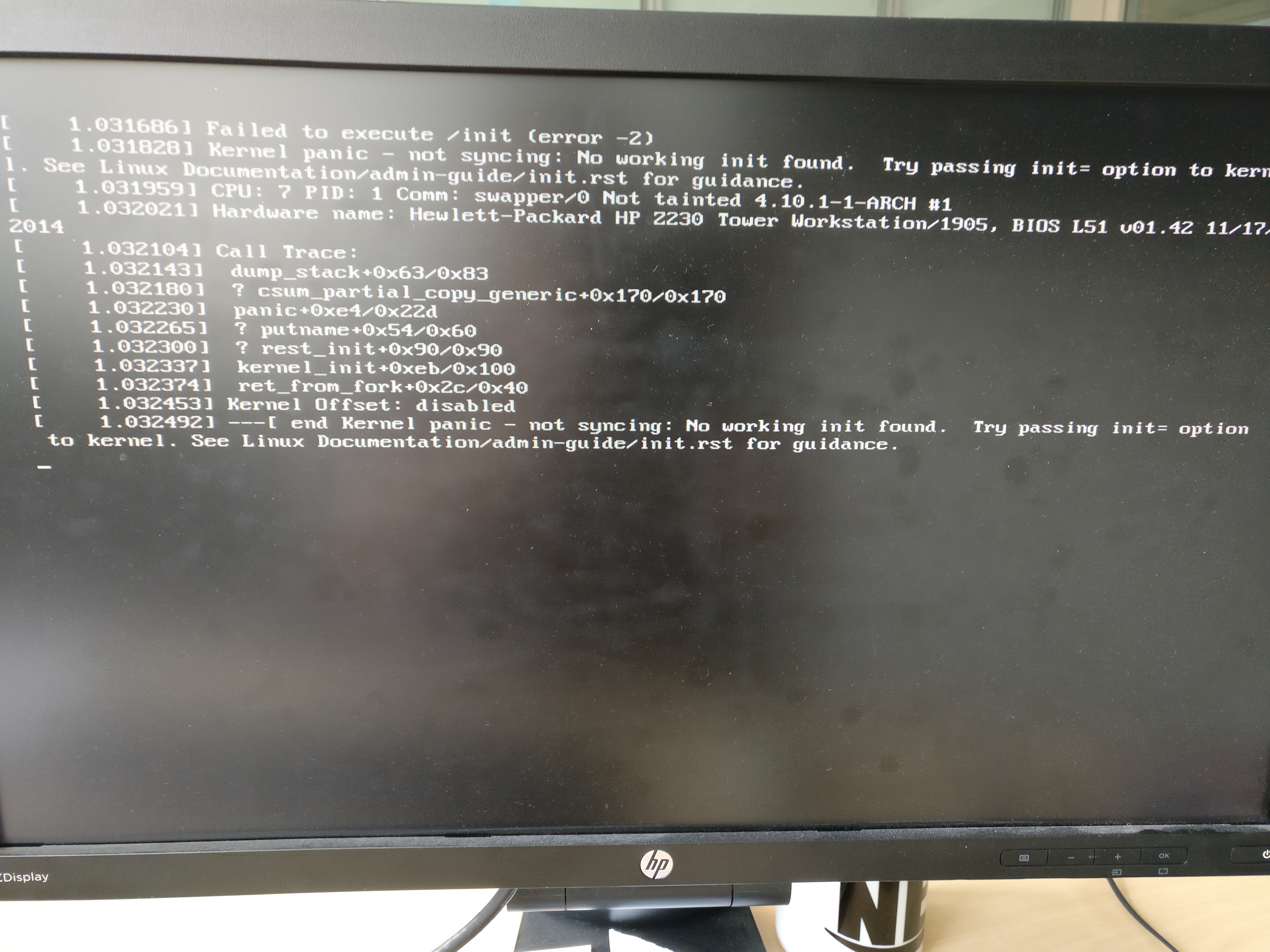 Back at home I updated my home pc and I got a kernel update, after that I got the same screen and can not boot my system anymore. So I think the kernel update is the problem. Also both pc have different hardware.
I already tried to pass: init=/usr/lib/systemd/systemd as kernel parameter in GRUB, but it does not work.
What can I do to boot my system again?